QuickBAS makes your Business Activity Statements (BAS) and tax quick and easy.
QuickBAS makes doing your tax and BAS a breeze. We have made QuickBAS especially for Australian small businesses and sole traders, not big companies. QuickBAS will help with tax preparation and gets your Business Activity Statements done quickly and easily.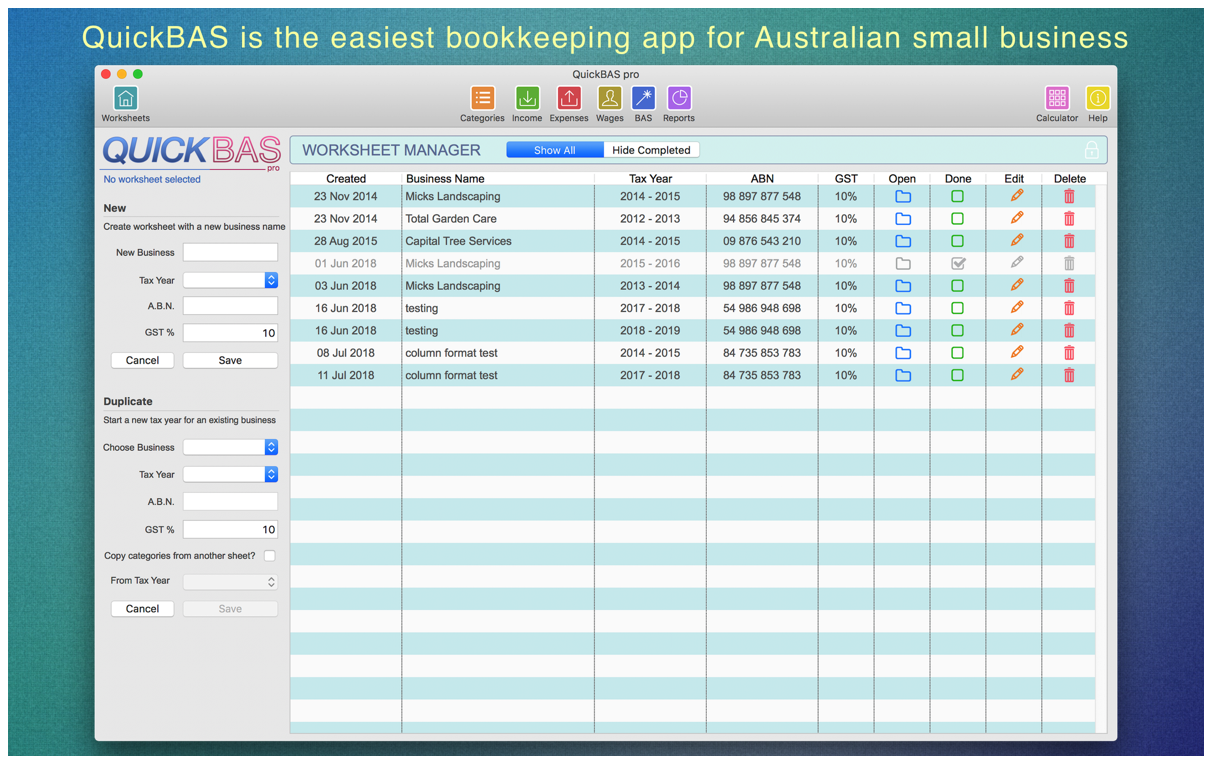 I love how QuickBAS is so easy to use, and doesn't let me make a mistake in calculating GST.
Trent H, WA
Importing from bank statements is the easiest I have ever worked with.
Margaret S., NSW
I downloaded the free trial, but within 30 minutes I realised this was the perfect app for my business. Bought a licence straight away! Thanks.
Frank P., TAS
I love QuickBAS and have now recommended it to a lot of people, it makes BAS for Dummies so much easier.
Penny S, NSW
"I just wanted to say thanks for creating a simple program that does just what it needs to. This is a great alternative to over the top packages that are just becoming more expensive every year". - Quinten, South Australia
It's great user friendly software!
Robyn S., Victoria
QuickBAS - Small Business Tax and BAS Accounting Software